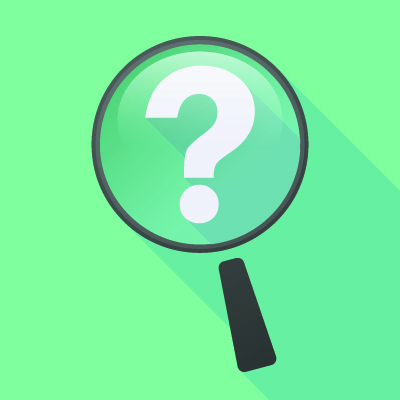 Buying a home is one of the biggest financial transactions you will make in a lifetime. As such, it's one you shouldn't enter into without being fully informed. By being armed with knowledge, you'll make better decisions and feel more confident. Here's your checklist of must-ask questions you need to pose before buying a home.
How much house can I afford?
When calculating how much you can afford to spend on a home, you need to take into consideration more than just the listing price. You'll also need to budget for repairs, renovations, closing costs, and homeowner's insurance. Find out how much you can really afford by using an online calculator.
Are my finances ready?
Have you ordered a copy of your credit report? If not, you need to do that as soon as possible. Many credit reports contain errors, and it will take time to have them removed. In addition, you should get pre-approved for a mortgage before making an offer, to signal to a seller that you are a serious buyer.
What is the history of the home?
When was the last time the house sold, and for how much? This information is easy to find online. Have there been any recent renovations, additions or major repairs? How old is the roof? Have there ever been any broken pipes? Are there warranties on any of the appliances that are staying with the house? Has anything strange ever happened there? The more you know upfront, the less likely you'll be surprised by issues that might come up in the future.
Is it in a good location?
Location is paramount when it comes to real estate. You're not just buying a home – you're buying the neighborhood, too. What is the crime like in the area? Are there any registered sex offenders? Are the streets dark at night? Are there sidewalks? Is it near amenities, like restaurants, gas stations and grocery stores? How well do the neighbors keep up their properties? What are the schools like? Is the neighborhood noisy or fairly quiet?
What are the costs of living in this house?
Not only will you be making monthly mortgage payments, but you'll have other expenses, too. How much do the utilities generally run? What are the annual property taxes? How much will you spend commuting back and forth to work? Will you need to replace any appliances soon, or make any major repairs? How much are HOA fees?
How much should I offer?
Once you've found the house you like and asked all the questions you need to about it, it's time to consider how much you want to offer. If your offer price is too low, you might get outbid. However, if you offer too much, the house might appraise for less and you'll have trouble securing your mortgage. Your agent should help you find comps in the neighborhood that will tell you what homes like yours are selling for. Be prepared with your counteroffer if you're buying in a competitive market.
Compliments of Virtual Results