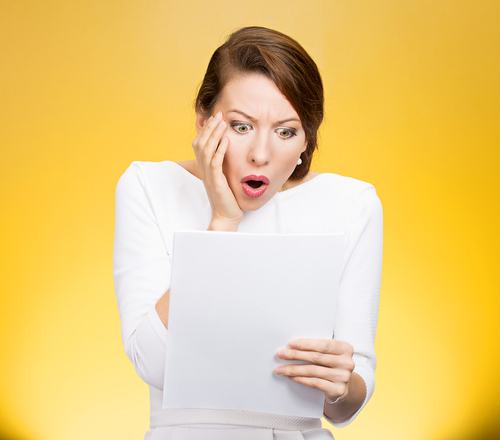 If you've got a big move ahead of you, there are certain obvious expenses that you know to expect. These include hiring a moving company, renting a truck and purchasing packing supplies. Unfortunately, many people who move end up paying more in the end because of costs they didn't anticipate. Here's a look at some of the unexpected expenses you may incur during your big move.
Short-term storage and housing
Sometimes moves take longer than expected. For example, your closing date could be delayed. If this happens, you may need to put your belongings into short-term storage. Not only will you incur the cost of the storage unit, you may also ending paying again for a moving truck, if you are moving your items yourself.  Delays could also mean staying in a hotel room for a few days or a few weeks.
Replacement items
Most people end up throwing out or donating items that can be difficult to move – especially perishables like food and spices. While it may seem like a no-brainer to just re-purchase an item that only costs a few dollars, that money can add up if you are replacing dozens of items. Be smart about what you keep and what you throw away.
Increased insurance prices
If you're moving more than a neighborhood or two away, you could see an increase in your auto insurance. Rates are based on data specific to the area where you live which could increase your costs by up to 50 percent. And if you move to another state, the minimum requirements for coverage could drive up the cost of your premium.
Your health insurance costs could also increase, particularly if moving to another state. If it looks like your premiums will increase substantially, it would be wise to do some comparison-shopping once you've settled in.
Contract penalties
Do you belong to a gym or have some other kind of annual membership? You should look closely at your contract before you cancel. Some memberships impose fees should you cancel early – although there may be loopholes for events like moving. Be sure to check before absorbing those fines, and be prepared to show documentation of your move, like the purchase agreement.
Unreturned security deposits
Are you moving into a house from a rental? Then don't forget about your security deposit. Be sure to provide a forwarding address to your landlord, and be clear about what you can be charged for. Landlords are generally not allowed to subtract costs for normal wear and tear, and must return your deposit within a certain time frame, usually by 60 days.
Additional moving fees
Finally, be clear about any other expenses that might be associated with your move. This could include fees the moving company charges for bulky items like pianos or pool tables. You may also be charged extra if the movers have to travel more than 75 feet from the truck to your front door, or move boxes and furniture up or down more than one flight of stairs. Be sure to read the fine print and understand everything you may be charged for.
While it's impossible to anticipate every expense you'll incur with your move, you can soften the blow by knowing what some of the more common unexpected expenses are.  If you're prepared, you may even find yourself with enough spare change to splurge on a nice meal out during those first chaotic days in your new home.
Compliments of Virtual Results